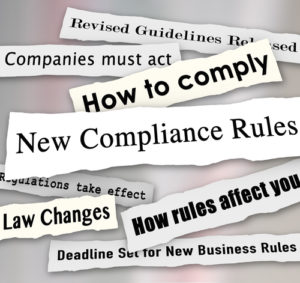 In this newsletter, we provide an update on the following: 
Update on Executive Orders: Information from CBP

;

H-1B Bills and What this Means for You;

The Current Situation

;

Rep. Zoe Lofgren Bill H.R. 670

;

Sens. Chuck Grassley and Dick Durbin Bill S.180

; 

and

Rep. Darrell Issa H.R. 170
Update on Executive Orders: Information from CBP
The Customs and Border Protection (CBP) has released information about their current procedures in processing members that are nationals of the seven countries affected.
There are three important highlights:
If you are a dual-national of the seven countries, you may apply for entry into the United States based on your citizenship from one of the countries NOT on the list. You will be treated according to the travel document you present. If possible, then, do NOT present a travel document from one of the affected countries.

CBP has defined what it means to be "from" one of the seven countries by stating:

"Travelers are being treated according to the travel document they present."

 

Although this is not a detailed explanation, it shows that CBP will depend on the documents you provide and will proceed on a case-by-case basis at their discretion;

The executive order has no effect on those currently being adjudicated for citizenship. In addition, "USCIS will continue to adjudicate N-400 applications for naturalization and administer the oath of citizenship. "
H-1B Bills and What This Means for You
There has been recent legislation introduced to Congress regarding H-1B and other temporary visa procedures.
The Current Situation
As you may already know, immigration matters and procedures are rapidly changing. First and foremost, the only changes that have been set in stone are the executive orders signed by President Trump, "Protecting the Nation From Foreign Terrorist Entry into the United States" and "Border Security Enforcement Improvements."
There have been a number of bills that have recently been introduced to the United States Congress. It is important to note, then, that these bills have not yet entered the "floor" of the House or Senate; in other words, they have not yet been argued for or voted on. The chances of any of these bills passing is uncertain, and although it would be great to predict which bill will pass, we cannot predict the numerous changes and compromises that will occur to these bills until the final vote in the House occurs. Then, if the bill passes, the Senate will scrutinize the bill once more for a final vote. (If the bill is a Senate Bill, it will undergo the same process, but go through the Senate first and then the House). If and when the bill passes, it will go to the President for final review and approval. (The President maintains the power of the veto by either crossing out certain sections [the "pocket veto"] or rejecting the veto in full [the "regular veto"]).
With that being said, please see below for quick summaries of some of the H-1B bills that have been introduced.
Rep. Zoe Lofgren Bill H.R. 670
The "High-Skilled Integrity and Fairness Act of 2017" has been the most explosive H-1B in the news lately; it is also worth noting that the bill was introduced to the Republican-led House by a Democrat, meaning it will most likely undergo severe scrutiny and revision as time goes on. Please note that the full text of this bill has not yet been made available online. However, these are the details we know so far in regards to the bill:
Prioritizes market-based allocation of visas to companies willing to pay 200 percent of prevailing wage. Percentage of allocation is not yet known;

Eliminates the category of lowest pay. What exactly this means is not yet entirely known;

H-1B Dependent Employers Only:

The salary level at which they are exempt from non-displacement and recruitment attestation requirements will be raised to greater than $130,000;

 Eliminates the Master's Degree exemption;

Allocates 20% of annually allocated visas for small and start-up employers (50 employees or less);

Builds a path for students and other temporary visa holders to go from F-1 Student Visa status to receive Green Card;

The specifics on this pathway to permanent residence status is unclear; 

and 

Seeks to streamline H-1B Filing Requirements. Again, we are not sure what exactly this means until we have more context.
Sens. Chuck Grassley and Dick Durbin Bill S.180
These two senators have introduced a bill to the Senate seeking to reform L-1 and H-1B visas. This bill, although less talked about, has a boost in the legislative process as Sen. Grassley is on the Senate Judiciary Committee. This means that the bill should be voted on.
Foreign students with U.S. degrees will be given priority;

Explicitly prohibits the replacement of American workers by visa holders;

Ends the lottery system;

Replaces it with a system set to prioritize certain types of students:

 Those with an advanced degree from a U.S. school, a well-paying job offer, and preferred skills (not yet specified) will have a better position at receiving the H-1B;

 

Gives USCIS the authority to plan this system;

If a firm with more than 50 employees, with at least half holding H-1B or L-1 visas, will be barred from hiring any additional H-1B employees;

New provisions show that employers will have to report more information and be subject to higher possibilities of Department of Labor investigations; 

and

L-1 wages will be raised and new enforcement and audit procedures are in the process of being extended and strengthened.
Rep. Issa introduced the "Protect and Grow American Jobs Act," a reformulation of a previous set of legislation that did not pass the House last year.
Raises the minimum wage for an H-1B nonimmigrant, across the board, to $100,000;

The minimum wage will be increased every year according to the percentage increase of the Consumer Price Index for the month of June.
Conclusion
As evident, all these bills are challenging the established regulations set in place to ensure that H-1B workers are not being exploited for their work. However, the most important thing to note is that the process to pass a bill is lengthy, complicated, and many times bears no fruit. As a result, we can only prepare in knowing that if any change occurs, they will most likely not have an immediate effect on H-1B cases that are currently being made, pending approval, or already approved. Therefore, we refrain from giving any "preparation" tips at the moment; the only course of action is to wait and analyze the different bills as they pass through the House and Senate hearings to see which bill will have better chances at passing than the others.
As of now, we suggest that if you are an H-1B holder, and it is possible to apply for permanent residence, you begin doing so now. If you are an H-1B employer, continue business as usual until further notice. 
11 East 44th Street (between Fifth Avenue and Madison Avenue)
Suite 1505
New York, New York 10017
Phone: (212) 490-0900
Fax: (212) 490-0700
mail@margolislawfirm.com