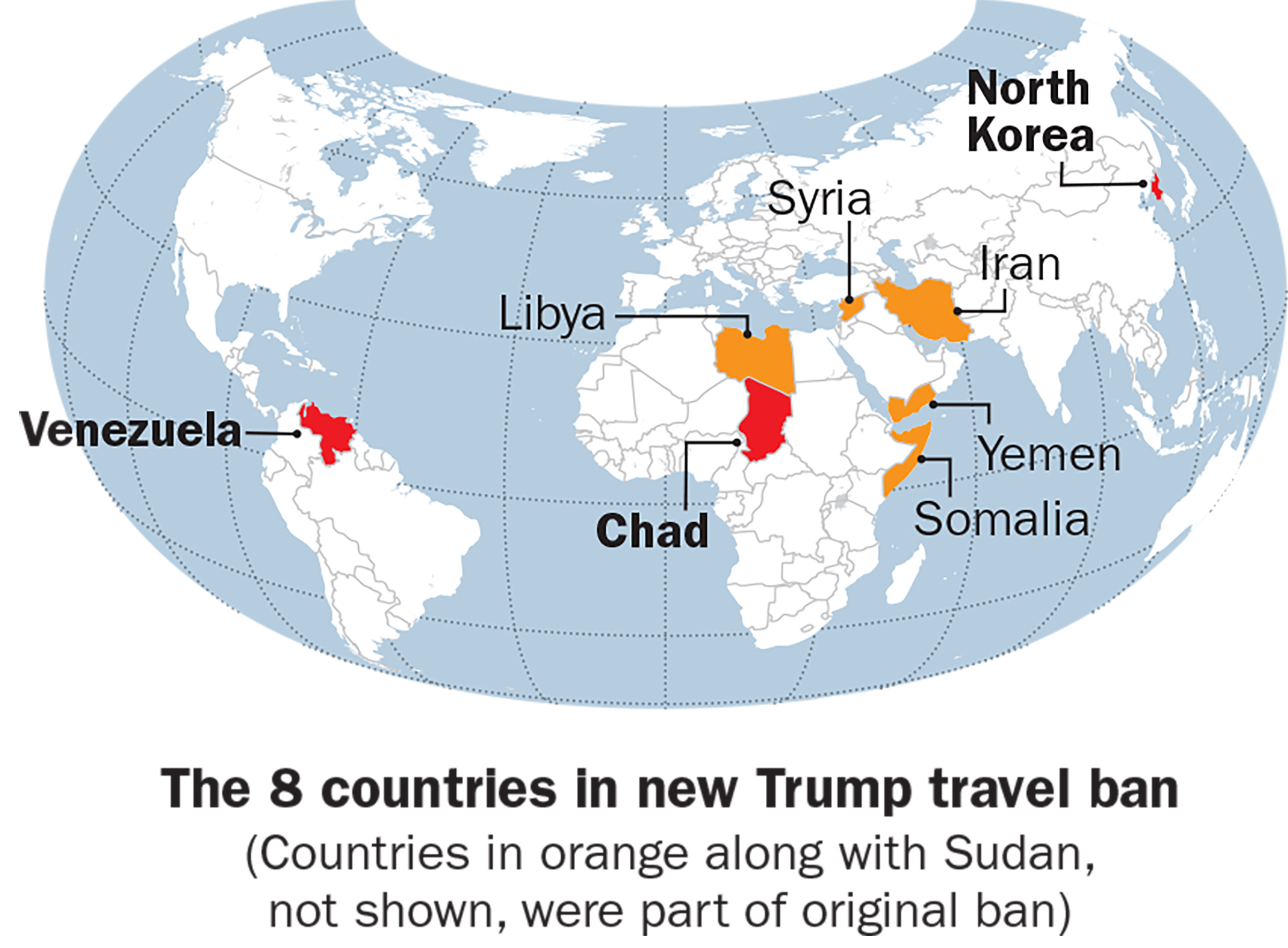 On December 4th, 2017, the Supreme Court of the United States ruled that President Trump's third version of the travel ban would be reinstated in full, pending litigation in the lower courts. Although certain injunctions against the travel ban had been issued by the lower courts, the Supreme Court has decided to reverse those injunctions and allow the travel ban to be fully implemented. As of this week, travelers from the affected countries will continue to be deemed inadmissible to the United States.
Moreover, the reversal of the injunctions held against the travel ban suggests that the likelihood of the Supreme Court upholding the travel ban as constitutional has increased.
History of the Travel Ban:
On March 6th, 2017, President Trump signed Executive Order 13780: Protecting the Nation From Foreign Terrorist Entry Into the United States. This order was signed in response to injunctions by various federal courts held against the original travel ban. After several injunctions filed against the second travel ban, the White House issued Presidential Proclamation 9645 on September 24th, 2017 establishing visa restrictions on Chad, Iran, Libya, North Korea, Somalia, Syria, Venezuela, and Yemen. Two lower courts filed injunctions against the third travel ban, temporarily allowing certain individuals entry if they could prove established connections to the US by way of family or entity relationship. The December 4th Supreme Court ruling reinstates the third travel ban in full.
As information becomes available, The Margolis Law Firm will continue to provide updates.