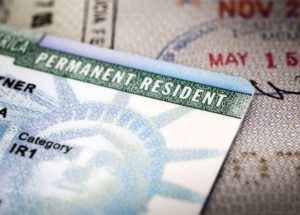 On October 1st, 2017, US Citizenship and Immigration Services (USCIS) will begin to phase-in the in-person interviews for certain green card applicants. This move is in-line with Executive Order 13780, "Protecting the Nation from Foreign Terrorist Entry into the United States." The following cases will begin to have in-person interviews:
Adjustment of status applications based on employment (Form I-485, Application to Register Permanent Residence or Adjust Status); and
Refugee/asylee relative petitions (Form I-730, Refugee/Asylee Relative Petition) for beneficiaries who are in the United States and are petitioning to join a principal asylee/refugee applicant.
This means that all employment-based green card petitions, as well as refugee and asylee relative petitions, will now require in-person interviews. USCIS will then further expand in-person interviews to other immigrant categories, but has not released information pertaining to this expansion. Although these interviews were previously required, USCIS made a decision to waive the requirement in the name of efficiency. The in-person interviews are an addition to USCIS' vetting of immigrants seeking permanent residence in the United States. According to USCIS, these interviews are being implemented to verify information submitted, potentially discover new information, and to determine the credibility of the immigrant in question.